Work with us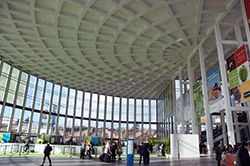 We are keen to expand our areas of business and offer a better support to the current services. Here you can find the latest open positions at HostessChannel.
If you believe you can bring a valid contribution into our team, feel free to send us a CV and a motivation letter and we will contact you back.
- Currently there are no job openings at HostessChannel.
If you have a registered account at HC you can log in and activate the newsletter option to get notified about new job opportunities as soon as they become available.
In case you wish to receive job offers as Hostess/Promoter instead, please check out our latest postings in the events section, and update your availability calendar accordingly.
Registration is free.